Steven Selvaggio, President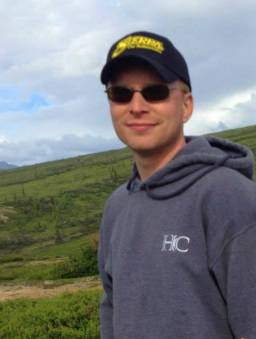 Hasz Consulting, LLC. 2003 to Present
Twelve years experience in foundation design and optimization with special expertise in vibration isolation and disturbance rejection.

Aided in the design of numerous foundations for manufacturing plants, working with companies such as General Motors, Boeing, Caterpillar, Unisorb, and many others.

Professional Engineer with a high proficiency in finite element modeling and with software such as Solid Works, COSMOS/M, Microsoft Office, MathCAD, AutoCAD.

Whitestone Community Association
October 2005 to Present

Construction of Bulk Fuel Facility
Worked on the construction of Whitestone's Bulk Fuel Facility as a laborer.

Bulk Fuel Facility Manager
Responsible for all maintenance and repair, scheduled safety drills and yearly fuel purchase and delivery.

DEC Class III Landfill Manager
Designed and administrated the construction of Whitestone's Class III Solid Waste landfill. Administrates all operations concerning the facility.

AST FACILITY Manager
Designed and administrated the construction of an above-ground fuel storage facility for the Whitestone power plant. Administrates all operations concerning the facility.

Grant writer / Project Manager
EETG – Hydrokinetic Device Deployment
Involved in grant writing as well as system design and management of ongoing design, construction and administrative aspects of the project.

Whitestone Farms 1999 – Present

Project Manager
Responsible for supervising earth removal, road building and industrial construction projects. Responsible for procurement for these projects.

Heavy Equipment Mechanic/Operator
Responsible for overseeing maintenance and repair of heavy equipment fleet.

Education
Graduated Whitestone High School, 2001
Graduated Century University, 2007, B.S., Mechanical Engineering
Hasz Consulting, LLC, P.E.

(907)803-3021
steven.wsmech@gmail.com

---
Josiah Keller, Vice-president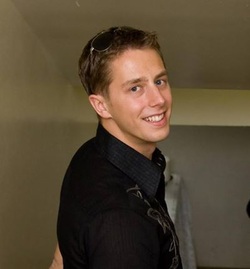 Whitestone Farms, Inc.
1999 to Present

Assistant Bookkeeper
Responsible for daily bookkeeping operations of Whitestone Furs, a subsidiary of Whitestone Farms, Inc.

Point of Sale Administrator
Responsible for design, maintenance, training, repair and overseeing of the POS system.

Whitestone Community Association
2005 to Present

Construction of Bulk Fuel Facility
Worked on the construction of Whitestone's Bulk Fuel Facility as a laborer.

Bookkeeper/Clerk
Attended and completed the Bulk Fuel Bookkeeper Training Course sponsored by the Alaska Energy Authority. Responsible for the bookkeeping records of Whitestone Community Association and its Bulk Fuel Facility as well as general clerical work for the Association.

Cook & Haugeberg, LLC
2011 to Present

Senior Accountant - financial statement and tax preparer and reviewer
Staff Accountant (2009-2011)

Whitestone Group
2011-Present

Accountant and tax preparer
Responsible for accounting oversight and compliance management as well as development of accounting policies and procedures. Assists in budget creation, reporting and control.

Education
Graduated Whitestone High School, 2001
B.B.A in Accounting, University of Alaska, Fairbanks, 2008




---
David J. DiGloria, Treasurer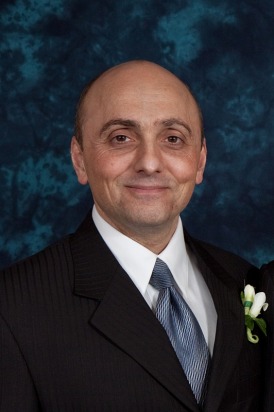 Rika's Roadhouse and Landing
Accountant/Bookkeeper
Responsible for operations financial budget and audits. Supervises bookkeepers and roadhouse staff.

Big Delta Enterprises, Inc.
Parent company for ServiceMaster, Tanana Adventure Sports and Tanana Trading Post. Responsible for annual budget, taxes and supervision of bookkeepers.

Liberty Maintenance, 1979 to 1989 Co-Owner
Responsible for business management and operations.

Cornerstone Bakery, 1979 to 1989 Co-Owner
Responsible for business management and operations.

Education
1979 Keene State College, Liberal Arts

Community Service
1985-Present, Instructor, Covenant Life College
Business Math Instructor
Human Resource Management Instructor
Treasurer and CFO, Church of the Living Word
Treasurer, Board of Directors, Whitestone Community Association


---
Jinni Selvaggio, Secretary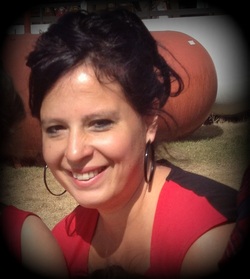 ServiceMaster PBM of Fairbanks
Assistant Bookkeeper
2007-Present
Responsible for weekly payroll and monthly billing

Hasz Consulting, LLC
2007-Present
Office Manager

Education
Graduated Sapa Christian High School, 1999
Graduated Covenant Life College 2002, AS Fine Arts, Office Management

Community Service
Office Manager, Whitestone Community Association
---
Angela Macias, Board Member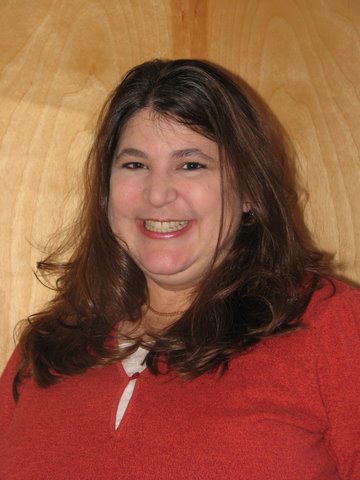 To be updated...


---
Gabriel Greenleaf, Board Member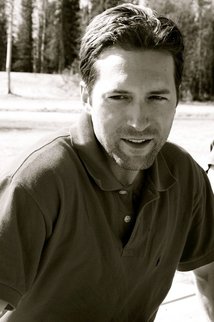 Heritage General Contracting
Delta Junction, Alaska
2003-Present
Part Owner/Site Superintendent, Design Lead

Custom design commercial buildings and residences to suit owner's intent while maintaining compliance with current local, state and federal codes and standards.
Obtain approvals from all necessary authorities, including city zoning officials, structural and architectural engineers, Alaska State Fire Marshall, Alaska Dept. of Environmental Conservation and others.
Maintain Prescriptive Methods throughout construction to meet or exceed Alaska Home Energy 5-1/2 Star+ building standards.
Supervise the construction of commercial and residential projects with company employees and sub-contractors, from site preparation through final customer acceptance.
Perform materials take-offs and ordering to maintain project budget, oversee worker performance methods and job and subcontractor scheduling.
Maintain project documents including as-built and/or redline drawings, daily reports and record of materials and equipment used in construction.
Supervise installation of Water and Wastewater Systems to ADEC approved design parameters, provide as-built documentation to designer of record (DOR).

Construction Worker, Foreman
Whitestone Farms, Delta Junction, Alaska
1995-2002
Foundations
Steel stud and wood framing
Concrete block construction
Roof construction
Interior construction and finishes including framing, flooring installation, cabinetry installation

Education
Graduated Whitestone Highschool - 1995

Accreditations
AutoCAD, UAF, 1997
ARXX Insulated Concrete Blocks Installer Training, 2005
Certified HRV Duct Design, 2008
Alaska Energy & Ventilation Standard, 2008
Air Tightness, 2008
Alaska Building & Energy Efficiency Standards (BEES), 2009
Radon Control Strategies for New & Existing Home, 2009
Ventilation Design & Installation – ASHRAE 62.2, 2010
Certified Advanced Cold Climate Building Techniques, 2011


---
Jeremy Austin, Board Member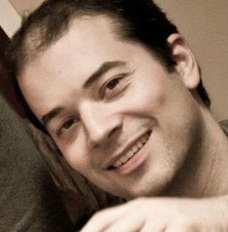 Whitestone Power & Communications
2014 -
Non Profit ISP Administrator
:
Began programming computers for fun before the age of 10, and for work at age 12. Early interests included desktop publishing and database design. After finishing music school, he began to teach both music and computers.
His recent specialties include providing Internet access and creative systems integration.
Covenant Life College,
Whitestone, Alaska
1999 to Present
Teaching & IT: Music Education, Computer Education, IT Administrator and ISP
Education
Graduated Covenant Life College, Whitestone, Alaska, Associate of the Arts, 1999
Graduated Shepherd's School of Music, British Columbia, 1998
Graduated Mt. Bether Bible Center High School, Hoonah, Alaska, 1996
SkillsApplications
Microsoft Office + Access, Visual Basic, Adobe CS2 ->, Sibelius 2 ->, Logic Studio Pro 7 ->, Final Cut Pro (all), &c., Quickbooks Enterprise & hosting
Platforms
Linux servers (many flavors), Windows Server (all versions), Windows 3.1 -> 8.1, Mac OS 7 -> 10, Nortel Meridian PBX
Languages
HTML4/5, ColdFusion, PHP, C, awk, bash, &c.
Past projects include:
Community Internet access: wireless tower design, installation and maintenance
Designing, installing, and upgrading the wired and wireless LAN/WAN at Whitestone, Alaska, which provides DSL and wireless Internet to a widespread network campus, 5-10 miles
Inside and outside wiring plant: copper and fiber
Troubleshooting, maintenance and repair of desktop computers, servers, and networks

Troubleshooting and design of control SCADA systems, networking and data trending

Telephone systems design, installation, maintenance and upgrades, from small systems (<10 nodes) and large (>150), including migration and integration of legacy analog PBXes to TDM and VOIP

Custom database and web interfaces to support business and non-profit processes

Server management (hardware and virtualization) consultancy to local businesses/ISPs

Audio and video support; filming, recording, editing, mixing, projection, teaching. Acoustic modeling, treatment and systems design. Custom web streaming and broadcast.

Desktop publishing and illustration: logos, flyers & posters, event programs, books

Music: teaching elementary through college, department management, public event organization & production, 15-80 performers

Accounting: basic bookkeeping, advanced support for QuickBooks Enterprise (server/client)
---